Alfredo's Italian Eatery & Cafe

On April 20, 1998 Alfredo's Deli was opened at 168 Water Street in Torrington by Alfredo Viscariello and his family.  Alfredo's vision was to bring an Italian style Deli to Torrington making homemade Italian classics, grinders, and sandwiches.  In addition, Alfredo's also brought catering to all local families and businesses.  All recipes were brought together with a mixture of his mother's receipes and Alfredo's experience in the restaurant business from the age of 13.  Over the past 13 years Alfredo's Deli has been involved in many community activities donating  wonderful Italian food and his time.  Still to this day, Alfredo's goal is to continue bringing old world Italian flavor to Torrington through this establishment.  In 2010 Alfredo's Deli was renovated adding an espresso bar, gelato bar, sitting counter, and great new specials to his catering menu.  Stop down to see Alfredo and his sisters, Joanne and Maria, and they'll bring you great Italian food in a great Italian atmosphere.


Phone:  860-482-1888           Fax: 860-482-3885

© 2018 Alfredo's Italian Eatery and Cafe. All rights reserved.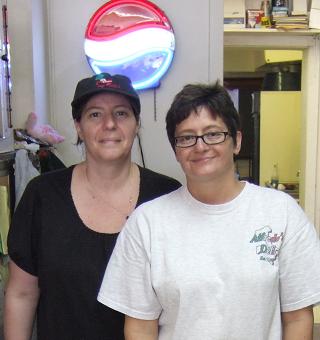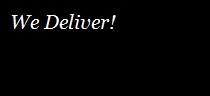 Celebrating over 20 years!


In business for over 20 years now... serving fine Italian favorites, wraps, salads, soups and sandwiches here at Alfredo's Deli can only get better! 

Just how did Alfredo's Eatery become so successful?  ....well, owner Alfredo Viscariello says, "The community has really supported us."  Viscariello adds that along with the local support of the customers, a dedicated hard-working staff and a good landlord has helped them remain one of the top Italian eateries and cafes in town.  Viscariello extends his appreciation and "thanks to this constant support."

Viscariello's Deli operates on several key priorities.  He says, "this strict adherence to a proven business plan also helps keep Alfredo's Deli on top."  Viscariello says, "you have to serve excellent food, at a great price and appreciate every customer that comes through the door.... and that's what we do."

As a family owned and family operated business, running the Deli is "not just a job, it's our way of life."  "Everything is homemade, it's the Italian way," says Viscariello.  "Just like your Grandmother cooks with her heart," he says.... "we care about what we do and we care about the eating experience our customers have."  Viscariello emphasized,  "Sharing the many perfected recipes that are generations old brings us great gratification."

"The Deli is here to stay," says Viscariello.  Given the "roller coaster ride" that comes along with owning a business during these hard economic times, Viscariello says "Giving back to the community that has given to you is the way we feel that we will continue to thrive.  By focusing on keeping high quality fresh homemade food, competitive prices, and appreciating each and every customer... we believe we will see many more years of success."

Owner Afredo Viscariello, manager Joanne Beyus, and the entire Deli staff are excited to invite you to come visit the Italian eatery and experience the authentic taste of Italy! 
Owner Alfredo Viscariello has quite a bit to say...

*Some content courtesy of articles written by Ricky Campbell / Register Citizen


Location:

168 Water Street

Torrington CT 06790

Store Hours:

MON-WED:  9:30AM-4PM

THUR-FRI:  9:30AM-6PM

SATURDAY: 11:00AM-4PM

SUNDAYS: Open for Catering Only